We all have had various experiences that we deem amazing, fantastic, worthwhile or mind killing, devastating, discouraging that has a great impact on our lives. How do you see events? What is your filter of life? Do you become Panglossian about it and see the good in what you've encountered.
Be Happy
It is our perception of the world that truly matters and not the general tag of events or circumstances. What do you think about being calm and seeing the good in circumstances experience even when chances of a flower blooming is minimal? Most people end up frustrated when events turn outside their predefined perspective. Let your filter of life be steered up from within and also try to stay unstaggered from external validations.
Push On
In the unfolding of events, we might end up failing or achieving below our desired expectation or goals. That doesn't mean that we have lost. When we lose and don't relent we see new approaches to things. We should trust the process but still have the goal in mind.
Let this positive filter of life be applied here. What do I mean by that? Let us look at this scenario. When we head to the gym with the goal of having an aesthetically appealing physique, the transformation doesn't turn up immediately rather it comes in a series of consecutive little steps.
If the expectation of the person is to head out to the gym, work out a day and become transformed, that won't happen. But then that doesn't mean he shouldn't trust the process of exercising every day to achieve that goal.
Become Your Own Superman
Becoming your own Superman is something that takes time, consistency, experience and the filters of life. There is a story I want to tell about a boy. All he ever wished for was to be able to go to college abroad.
Before the end of his high school, he had already started looking upon scholarship available on the internet due to his financial ambience and status. After high school, he prepared for the SAT test and passed. He also applied for tons of scholarship and was rejected by all except one.
When he received the admission letter, it felt like he was the happiest boy in the world. The next stage of the scholarship was the vetting stage where applicants application would be analysed critically, unfortunately, he was also laid out in this stage. At this stage, he felt very frustrated and his mind clouded with rancour. Why?…
The Grind
He wrote tons and tons of essay during the Christmas period, staying almost in the room throughout the day writing essays for the scholarship application. He was too occupied with the writeups to the extent that he wasn't able to ride with the fun of the season.
But all seemed to be in vain, by just going through the discontent later. All his dreams seemed to evaporate into thin air. The next year he stayed at home and applied again. Unfortunately, he was rejected again. After all the seemingly sets of rejection, he decided to go to a local school. But then,  he learned something new from the experiences he encountered and was happy with it.
He learnt the act of writing. Yh! you heard me right. He filtered out the pain, the rejection and the tag of it being a waste of time, energy and resources to pursue. He also sought out another route to achieve his goals and objectives and that is through making the most out of the internet.
Game Over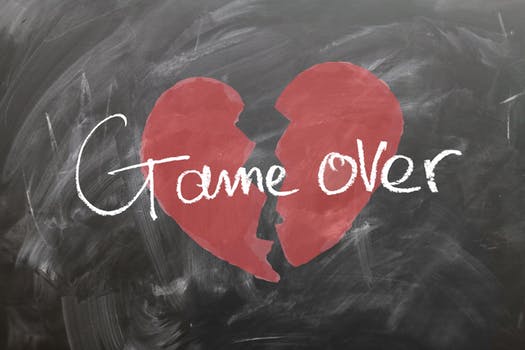 No matter what situation it is, life has created lots of routes to follow to achieve your dreams but just know that most a times nothing great comes easily and that is why your filter of life should always be active to process events. And your ability to persevere or to work hard doesn't guarantee your chance of success! It only improves your odds or chances of being successful.
Now that doesn't mean you shouldn't take that bold step of grasping the principle of hard work. Neither would be staying indolent help. And that doesn't mean that an indolent person is barricaded from being bestowed by luck and chance. Why?…
That is because it still boils down to the probability of life. But take note, the probability of opportunities coming your way when you work hard is exceedingly pronounced than being indolent. Even though the probability of life might favour you or not, you should also note that you are more in control when you work hard.
Conclusion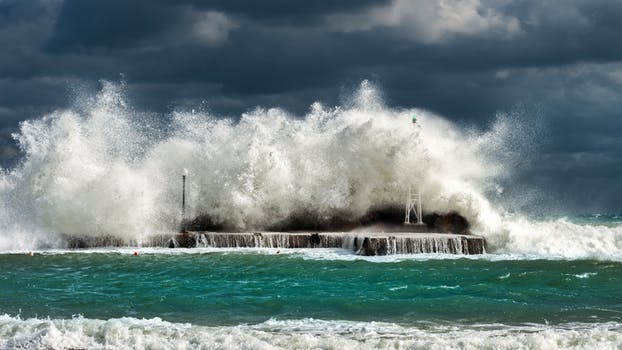 Your ability to interpret challenging experiences positively would greatly help you. From your place of work, school and virtually other areas of your life. When the wind blows we become streamlined and let it pass through our sides without being wrecked.
When we try to talk to someone, sometimes we end up being rejected or put off but off. This might give you the impression that you did something wrong or you are hated or you are being disliked and then you begin to ponder at these things probably becoming sad. What if that situation can be interpreted in this format:
"Maybe why the person couldn't attend to me or talk to me is because he or she experienced an ordeal or is not in a general mood for a conversation or busy at the moment"
This evaluation and interpretation don't make you anxious or put you in a place of worry. Rather you are given the confidence to approach that person again.  You might even be surprised to receive this reply from the person when next you meet.
"I am so sorry I wasn't myself, I had tons of work to attend to and that made me frustrated or I wasn't in the mood for a conversation because I was provoked by a situation I encountered."
The filter of life doesn't only make you interpret situations differently but it also gives you a reason to stay on the path and not give up.
Have you been hit by an outrageous situation and you seem to be misaligned from the path. Try to make use of this life hack and experience the benefits associated with it. Try and see the positive aspects of events.
Take this with you as you start practising this trick:
"Even as the wind blows,

I will stay on my boat,

Even as my mind quivers,

I would set it right,

For the world is ours

The definitions,

Becomes my actions,

Surely, I am a man on the rock,

Set on the best of foundations."
Thanks for reading!!! And cheers!.
Please do me a favour by commenting below and sharing the content if it seems relevant to you.What is your filter of life?